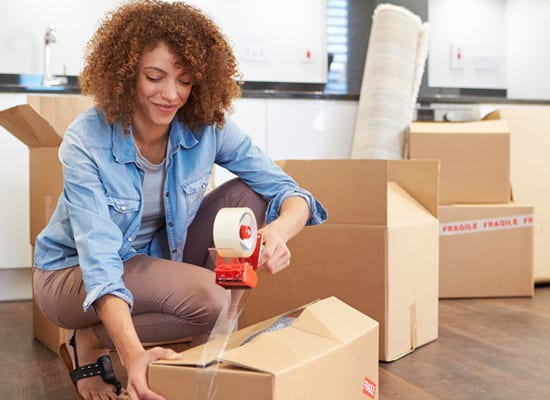 ---
Preparing To Move Out In College Station, TX
After you sign your contract for your future College Station apartments, it can be easy to spend all of your time planning how you want to decorate your space and daydreaming about relaxing next to the rooftop pool. While it is natural to be excited, you must first make sure you get everything done before you move out, so you can leave on good terms with management.
Review Your TAMU Apartment Contract
TAMU apartments all have their own rules regarding moving out. Therefore, it is important to first read through your housing contract before you do anything else. It will contain vital information about how much notice you are required to give, designated move-out dates, trash pick up, requirements for repairs and cleaning services, and utility transfers. After reviewing it, you will have a better idea of what you need to accomplish before you can leave. At this time, you should find the inspection sheet you filled out when you moved in so you can have it ready for your final walkthrough.
Make A Schedule For Your College Station Moving Process
Once you finalize your decision about which TAMU student apartments, you will live in next year, take some time to sit and make a detailed list of everything you must finish before you leave. Then add the corresponding items to your calendar so you know when each step must be completed by. After finishing projects, make sure you cross it off your moving checklist so you can fully appreciate the progress you are making.
Remove All Belongings From Your College Station Apartment
When you are packing up your apartment and loading the truck make sure that you don't leave anything behind. This includes garbage and items you no longer want. Most landlords will collect any remaining remnants and place them in garbage bags and charge you for each bag you fill. If you have any belongings that you have difficulty carrying to the dump, call a service to do it for you.
Perform Simple Repairs In Your TAMU Apartment
During your walkthrough, management will look for any evidence of damage that you caused in your student apartments near Texas A&M. If they are unsatisfied with it, your landlord reserves the right to keep part or all of your security deposit. If you notice any signs of wear and tear in your apartment, you may want to try to find solutions for them yourself. Any repairs you perform will be much cheaper than if your landlord does them. Remove scuffs and dirt from your walls, fill in nail holes, replace hardware and install new lightbulbs.
Clean Your Student Apartment Thoroughly
Often management at apartments for rent in College Station, TX, will hire professional cleaning services to ensure your unit is ready for the next tenants, but if you leave an unreasonable mess, you may be charged a cleaning fee. Therefore, take the time to deep clean your apartment after all of your belongings are removed. Clean all of the flooring throughout your unit, remove dirt from blinds and air vents, clean streaks away from windows and mirrors, and dust ceiling fans. Make sure you focus on areas such as the bathroom and kitchen. Sanitize all surfaces, remove grime from the bathtub and toilet, remove debris from the refrigerator and freezer, and wipe down the oven and stovetop, and clean out cabinets.
Live At The Standard At College Station, TX
If you take the time to ensure a successful moving proving process, you will be able to immediately begin enjoying the amenities at The Standard at College Station. Cook your first meal in your gourmet kitchen, upload pictures of your new apartment to social media in the Internet Café, and challenge your roommate to a game of racquetball. Contact our office today if you have questions about our extensive amenities available to residents.