College Station Student Housing Options
College Station, TX, offers a wide variety of housing options to accommodate its large number of students and faculty. Be smart when searching for TAMU student apartments. To simplify the selection process, start by choosing what type of housing is best suited to your preferences and budget before you research and tour any specific properties.
---
On Campus TAMU Housing
Many first-year students choose to live on campus at least their first year without having an accurate view of what life is like there. The most obvious advantage of living right on campus is that your commutes will be swift. You might be able to spend a few extra minutes sleeping, and even retire to your dorm room in between classes. However, dorms tend to be smaller than other housing alternatives. You most likely will have to share your living space with someone you may or may not know. While this could provide you with an opportunity to create new friendships, living with a stranger could also lead to conflict, especially if you have different lifestyles. When it comes to eating, you might need to either eat in the dining hall or use the community kitchen, but either way is unideal for cooking. Resident Assistants, or RAs, and dorm room policies will ultimately limit your coveted freedom.
Off Campus Housing In College Station
Living off campus means you can work with your roommates to make better house rules. Forget about curfews, overnight guest restrictions, and worrying about noise levels. Off campus housing allows you to have a room all for yourself, giving you more privacy and storage. You will still have an area for socializing in the common areas. Don't worry about having to go home for the summer. Off campus housing contracts are often year-long so that you can stay in town during the summer and holidays. Some off campus housing options are far from campus, meaning longer commutes for their residents. The Standard at College Station, is different, however. We are located within walking distance to TAMU campus so that you can get all the advantages of on campus living without any of the disadvantages.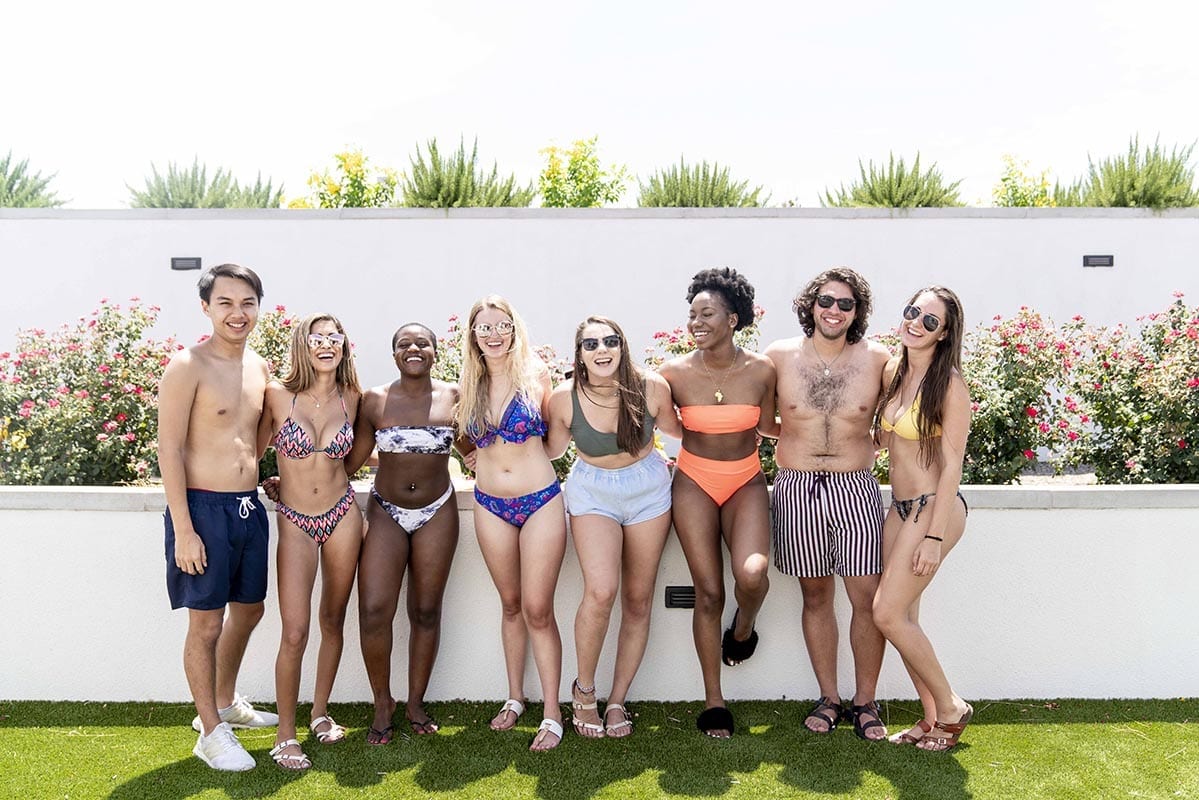 Houses
Those who prioritize space often choose to live in a house, instead. The extra square footage will provide you with plenty of room for privacy, entertaining, and storage. Still, large living spaces come at a cost. Your utility bills will increase to compensate for the extra room, not to mention, you will have more surfaces to clean. Additionally, not all landlords will perform maintenance or landscaping services for your lawn. If that is the case, you will be responsible for contracting out these services yourself, which you will need to factor into your budget. Your front lawn can provide you with a place to invite friends over to grill and throw a football on the weekends, but the price may not be worth it.
Townhouses
Townhomes are larger than the average apartment but smaller than houses. However, this additional space will need to, similarly, be thoroughly cleaned and maintained, which has the potential to be time-consuming. Townhomes will also require more energy to maintain a comfortable indoor temperature, resulting in higher than average utility bills. Thankfully, the homeowners association fees you are required to pay for a townhome typically include landscaping. Additionally, just like with luxury apartments, you may have access to community amenities, such as a swimming pool and clubhouse.
Luxury Student Apartments
Luxury apartments are ideal for students who want the best of both worlds. Students can enjoy the freedom of living off campus, remain close to school, and have access to a wide range of different amenities. Luxurious features such as pools, fitness centers, computer labs, and tanning beds, designed to help students attain a balanced lifestyle, would be steps from your room. Additionally, apartments tend to be cheaper than homes and also frequently include some of the utilities. The Standard at College Station, for example, offers residents high-speed Internet and cable, included with their monthly installments.
Live With The Standard At College Station
Once you decide the type of College Station student housing that is right for you, start looking for specific locations. If luxury student apartments sound like the best fit for you, contact The Standard at College Station. We are a pet-friendly community featuring lavish amenities, stylish furniture packages, and a convenient location that's hard to beat. Don't wait. Schedule a tour today!