Texas A&M in College Station, TX, is one of the largest universities in the nation, with around 60,000 students. With such a large student population, TAMU makes sure to provide its students with quality services to ensure their comfort and education. Learn more about the wide assortment of resources available to TAMU students.
---
Texas A&M Student Organizations
Clubs and organizations are an essential resource for students to learn and develop their interests outside of the classroom. TAMU recognizes this importance. The university is home to more than 1,000 student organizations focusing on academics, politics, religion, leadership, sports, and more. No matter your interests, there is most likely a TAMU club for you. These organizations are also a great way to meet like-minded peers. Additionally, some organizations are work alongside multiple fraternities and sororities to give students the chance to expand their network.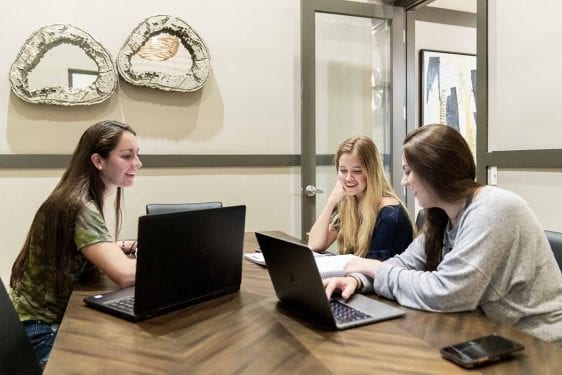 Health & Safety Services
TAMU offers many resources to keep its students healthy and safe from physical threats as well as mental and emotional pressures. Here are some of the services available to students:
Disability Services: The disability services offered by TAMU aim to provide students with disabilities with equal opportunity for education through services such as accommodations coordination, evaluation referral, disability-related information, assistive technology services, and sign language interpreting.
Student Counseling: TAMU's counseling services provide students with career counseling, crisis intervention, stress management, psychiatric services, and other forms of counseling for students' mental and emotional well-being.
University Police: TAMU's campus has its own police force to ensure the safety of its students, faculty, and staff. The University police will protect your security, as well as your personal property.
Student Health Services: Located on campus is the Texas A&M Health Center. The Health Center staff are experienced and dedicated to helping you with any health services you need, from a simple check-up and providing a prescription, to physical therapy and radiology.
College Station Student Housing Options
There are multiple on campus housing options available provided by the university. These include apartments owned and run by the university and residence halls for dorm living. On campus housing is great for students without transportation or who want to be as close to campus as possible. Unfortunately, on campus housing fills up quickly due to the high volume of students. No need to worry, though, because there is a wide variety of off campus apartments available for students. The apartments found around campus offer a wide range of community amenities and locations so that you can find one that matches your needs and lifestyle. Some of the complexes even provide luxury apartments for more refined student living. The university also offers bus transportation that runs through campus and the surrounding off campus apartment complexes.
TAMU Student Events & Activities
TAMU provides its students with year-round activities and events to stay active, socialize, and strengthen the community. These are great ways to keep in shape, have fun, and make new friends. Here are some of the activities TAMU offers:
Group Fitness & Classes
The Big Event
Texas Independent Film Festival
Student Apartments In College Station, TX
The Standard at College Station cares about the success of TAMU students. We understand the importance of having resources available to promote comfortable and productive student living experiences. That is why we strive to provide the best student apartments near Texas A&M. Contact us today to learn more about our commitment to the TAMU community and to schedule a property tour.